Does the picture look like your desk with a pile of paper reams supporting your notebook?
In this review, Small Business Answers looks at the bon.elk Elevate Laptop stand and the benefits it can bring.
A Laptop stand is a raised platform for your notebook or laptop PC that sits on your desk to promote better posture and allow the screen to be positioned at eye height.
Benefits of a bon.elk stand:
A laptop stand allows a laptop to be positioned at different angles and heights.
A purpose-designed stand will safely secure your high valued laptop, minimising the chance of damage from falling.
Designed to dissipate heat and ensure correct airflow, so your PC does not overheat.
Aesthetically looks good. Far better than a box or reams of paper.
Allows Ergonomic positioning, which will reduce neck pain and ensure you are not hunched over looking down at a laptop on your desk.
The laptop camera is positioned at a much more flattering angle, so other viewers are literally not looking up your nose.
A universal tray with an indented section allows convenient storage of other items like a pen or smartphone.
Silicone feet prevent the whole stand from easily sliding on your desk.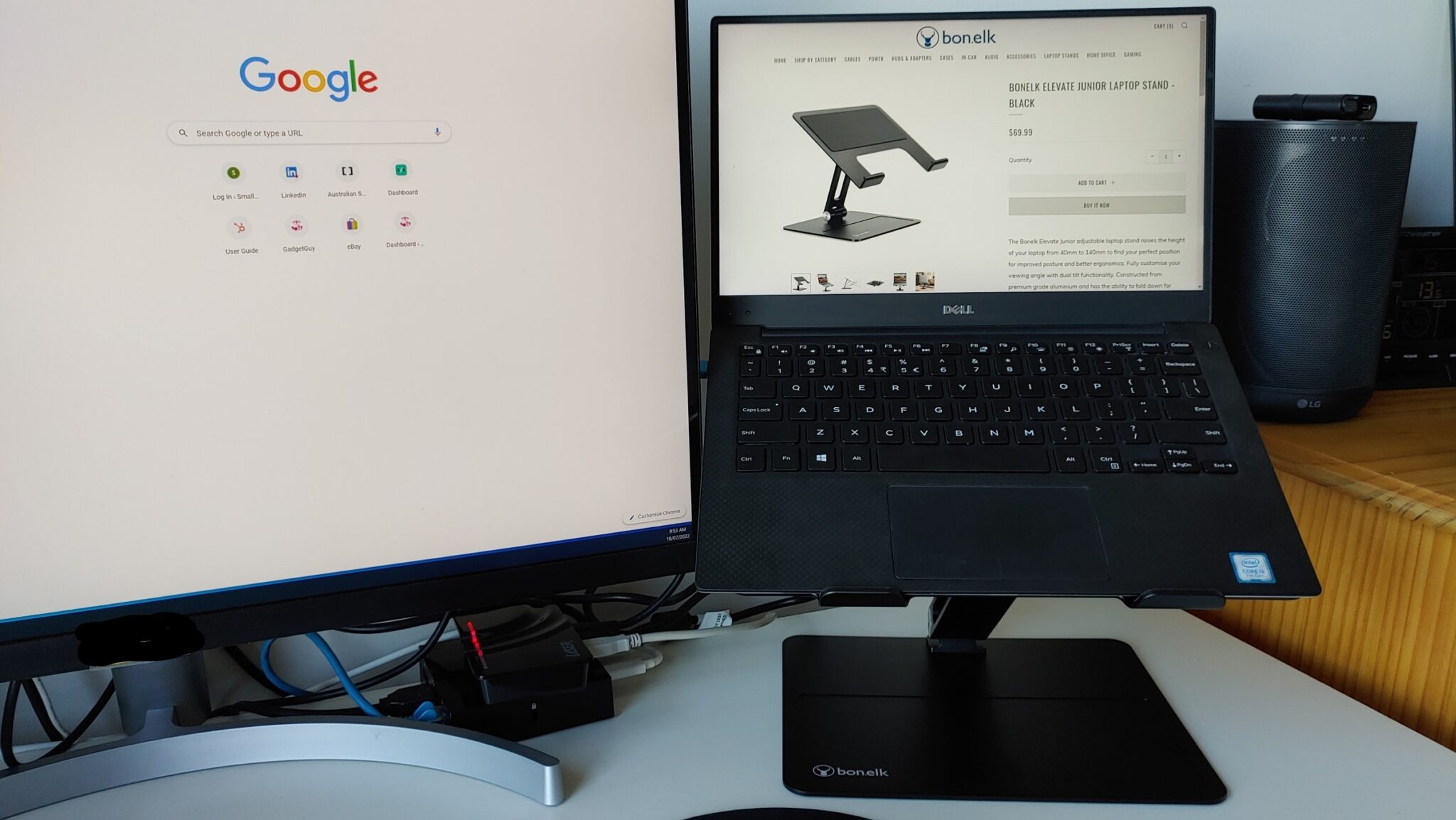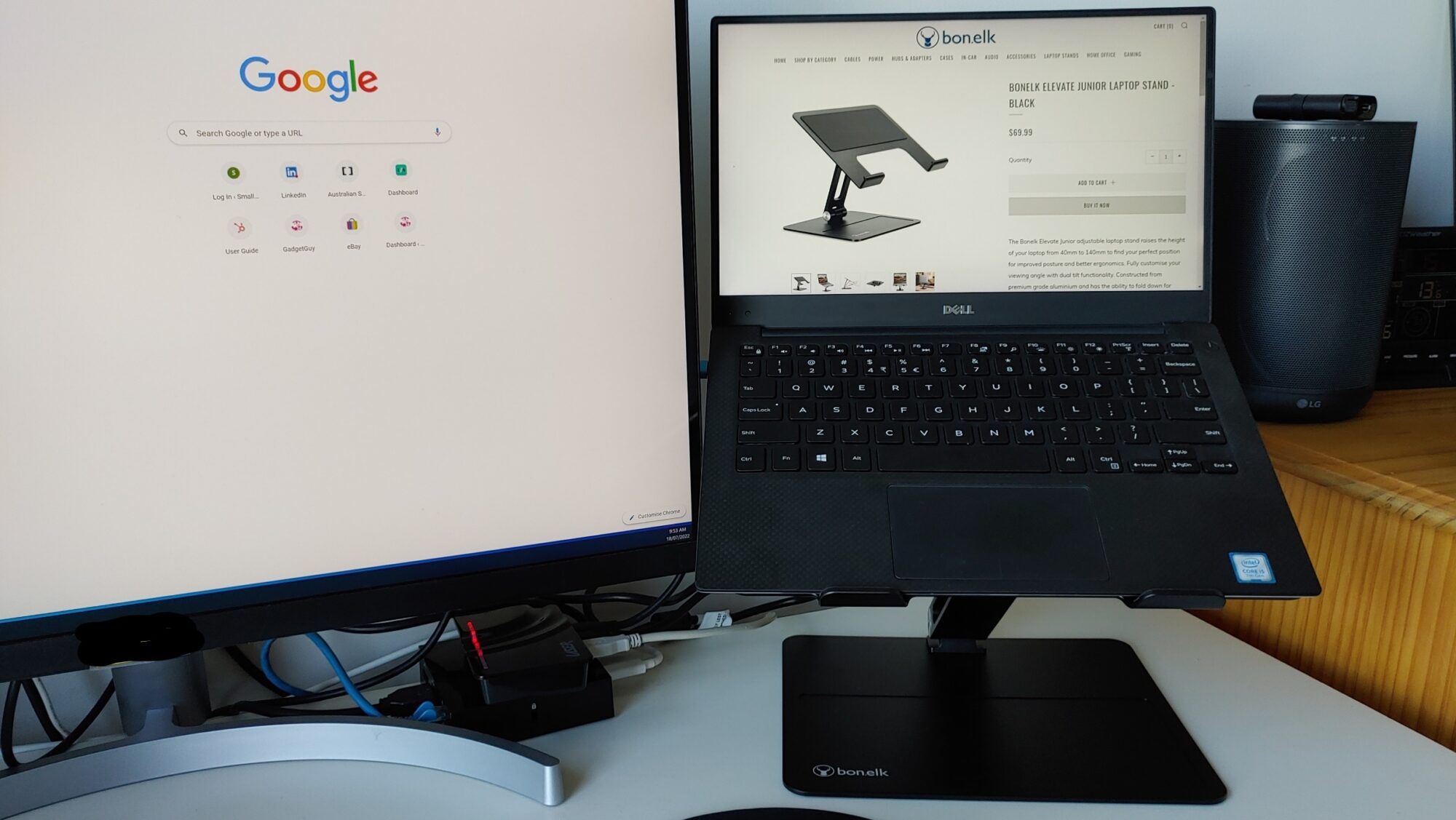 The practicality of the Elevate laptop stand
Customisation is the name of the game with the Elevate laptop stand with possible heights from 56mm to 215mm above the desk. The aluminium stand tilts 2 directions allowing you to not only pivot up but also change the angle of the platform the keyboard will sit on. The pivot points are tensioned, so some effort is required to move them. A laptop up to 5kg can be supported. The stand will suit a laptop with a screen size from 11 to 17 inches.
Although this stand will fold flattish for transport, it is not for mobility, and it is a set it up and leave on your desk product.
The stand is available direct and from leading retailers for $99.95
Our takeaway from using this bon.elk Elevate laptop stand
In truth, I was not using reams of paper as we are always running out of paper and the photo above would have meant the paper stand height would have constantly been changing. In reality, though, I was using a shoe box. Now my PC is higher positioned directly at my eye height. The screen is also slightly closer, which makes the screen easier to read as I can angle the keyboard. A USB cable positioned behind my 2nd monitor restricts my positioning. The inbuilt camera is higher, which will improve my profile image in video calls.
I often find it is not until you use a new product that you realise what you are missing; in this case, I firmly believe the bon.elk Elevate stand will improve my posture, which means less back pain after hours at the desk.